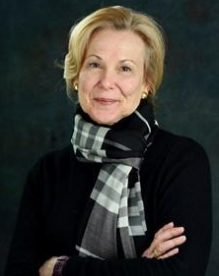 ActivePure Technologies Appoints Deborah Birx, M.D.
Dr. Birx encourages every indoor environment to have ActivePure Technology
Deborah Birx, M.D., a physician, scientific researcher and former White House Coronavirus Coordinator, will join Dallas-based Active Pure Technologies as chief medical and scientific advisor, the company's CEO, Joseph Urso, announced today. ActivePure is a global provider of air and surface products that destroy the COVID-19 virus and other pathogens in the air and on surfaces, using a unique, patented technology.
"I am pleased to be joining ActivePure Technologies, a company that provides a critical layer of protection against this virus and other pathogens," said Birx. "My work for ActivePure is a logical extension of my 40-year career in science and public service. ActivePure is a company rooted in science, and I will be doing my best to continue to save lives and ensure Americans are safe at school, with their families, at work and in recreation."
>>>Click Here To Read The Full Press Release<<<
---


SO WHAT IS ACTIVEPURE® TECHNOLOGY?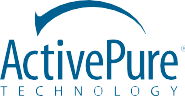 ActivePure is based on technology originally developed by NASA. It is proven to reduce over 99%
of surface micro-organisms and dramatically reduce airborne contaminants and allergens in the air.
In 2017, ActivePure® Technology was inducted into the Space Technology Hall of Fame by The Space Foundation.
HOW ACTIVEPURE® WORKS
ActivePure has been tested in independent labs and proven to reduce and eliminate viruses, bacteria, mold and fungi on surfaces and in the air.
It works by harnessing microscopic oxygen and water molecules in the air that then go through our purification units, which are equipped with an ActivePure honeycomb matrix.
While inside the matrix, the molecules are transformed into friendly-yet-powerful oxidizers. As they're released back into the air, these supercharged ActivePure molecules seek and rapidly destroy contaminants, fungi, mold, and odor-causing bacteria – even ones that try to hide in hard-to-reach places.

NASA-Based ActivePure Technology® Rapidly Eliminates 99.9% of Airborne SARS-CoV-2 Virus in FDA-Compliant Military Lab Tests
ActivePure Technologies air purifying technology inactivated over 99.9% of highly concentrated airborne SARS-CoV-2 virus in an enclosed setting in just 3 minutes, below detectable levels. Testing of the ActivePure Technology® was conducted by one of the world's top biosafety testing facilities, the University of Texas Medical Branch (UTMB), which primarily tests for the U.S. military and the Centers for Disease Control (CDC).
The UTMB research was conducted in late November 2020 in a Bio Safety Level (BSL)-3 and -4 laboratory, which studies the world's most deadly pathogens.1. Currently, nearly all BSL-4 analysis is dedicated to Centers for Disease Control and Prevention (CDC) and military testing. According to the CDC, BSL-4 facilities "are used to study agents that pose a high risk of life-threatening disease."2
The tests were done in triplicate, according to FDA guidelines and protocols. Live SARS-Cov-2 virus was sprayed into a test chamber at extremely high concentrations (7+ logs, or over 10 million particles per milliliter).
Within 3 minutes, ActivePure Technology-based Aerus® Pure & Clean and Vollara® Air & Surface Pro units, calibrated to their lowest setting of only 29 cubic feet per minute of air movement, reduced the concentration of the virus to no more than 1.6 logs, a reduction of 99.96%. The lab was able only to measure down to 1.6 logs, so the actual results may have resulted in a 99.99% or greater reduction. 3 The units only used the ActivePure Technology; all other purification technologies in the units were disabled or removed.
Andy Eide, Vice President of Engineering of ActivePure® stated, "We believe the best defense is a good offense. Going out on the attack and proactively neutralizing SARS-CoV-2 viruses is a highly effective way to minimize the amount of virus that reaches your mask or lands on surfaces you may touch." He added, "We manufacture nearly 100 different products with ActivePure, addressing concerns in every imaginable environment from homes to offices, hotel rooms, elevators, and even cars."

>>>Click Here For Additional Info And To Purchase Your "Pure Air Environment" Protection<<<